History of Rajasthan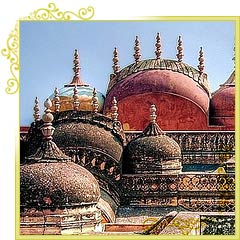 The history of India goes back five thousand years and Rajasthan plays an important role as far as the development of the culture of India is concerned.
Archaeological excavations reveal that parts of Rajasthan were inhabited from the time of the Indus Valley Civilization. It is also proved that the human settlements of the Harappan times existed in Rajasthan. Later in the 14th century, the Aryans came and settled in Rajasthan. Jats and Bhils were the foremost inhabitants of the region. A reference to the sites that exist at present in Rajasthan is made in the Hindu epics of Ramayana and Mahabharata. Before the reign of Rajputs, the Mauryan Empire and the Gupta Empire dominated Rajasthan.
The Rajput dynasty emerged in the 7th century. After the rule of the Rajput rulers till the 12th century, the Mughal rulers dominated over the state till 1707. Upon their downfall the Mughals, Marathas penetrated Rajasthan. Later in the year 1817, the British government established its authority over Rajasthan.
Post independence, it took a long time for making Rajasthan a state as it exists today. The process began from March 17, 1948 and continued till November 1, 1956. With the end of this process of integration, Rajputana was better known as Rajasthan. At present,the state houses 105 sub-divisions, 222 towns, 32 districts, 241 tehsils and 37889 inhabited villages.
Rajasthan boasts of its heritage which is equally rich as its landscape. Ranging from the grand palaces to tranquil temples and camel safaris to heritage hotels, Rajasthan has something to offer for all. The extravagant splashes of brilliant hues against the dry desert landscape and the purity of its sandy reaches can fascinate even the most seasoned traveler. The splendid forts spread throughout the landscape of the desert echo the stories of chivalry of its brave men and stoic sacrifice of its fearless women.
Travel Details (Mandatory)
Get a free quote