Ghana National Park, Bharatpur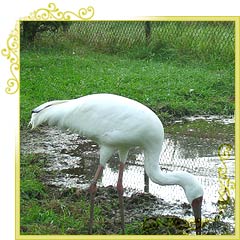 Location : Bharatpur, Rajasthan
Best Time To Visit : August-November (resident birds) and October-February (migrant birds)
Highlights : The Siberian Crane
The Keoladeo Ghana National Park is spread over an area of 232 square kilometres. It was formerly known as Bharatpur Bird Sanctuary. It has derived its present name, Keoladeo, from the Shiva Temple that is located inside the park.
A must-visit for the bird lovers, the park inhabits over 370 species of birds, reptiles and mammals. The migratory birds come here with the beginning of the winters right from the month of August. The visitor birds are namely Coot Snipes, Flamingo, Spanish Sparrow, Red Crested Porhard and Rosy Pelican. Amongst the migratory birds, the Siberian Crane attracts special attention since it is the rarest of all. Apart from the birds, Pythons, Spotted Deer, Sambhars, Black Buck, Monitor Lizards, Blue Bull, Jackals and Fishing Cats can also be seen in the park.
The tourists visiting the park can stay overnight in the park itself. It houses two forest lodges as well as two restaurants. The restaurants present within the park are very basic.
Sightseeing Nearby
The Bharatpur Museum and the Deeg Palace are places of tourist interest that are located in close vicinity. Bharatpur museum displays an array of beautiful ancient remains and the intricate architecture of the Deeg palace is appreciable.
Travel Details (Mandatory)
Get a free quote