Sitamata Sanctuary, Udaipur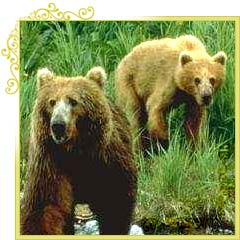 Location : Udaipur (108 kilometres away), Rajasthan
Best Time To Visit : October to June
Highlights : Flying Squirrel
Sitamata Sanctuary is spread over the Aravali mountain foothills. Besides diverse fauna, the Sitamata sanctuary is rich in flora. The landscape is dominated by teak trees that are of great building value. These form about half of the flora present in the park. Apart from teak, tendu, bamboo bel, salar and amla are other trees found in abundance in the sanctuary.
Diverse wildlife can be observed at Sitamata sanctuary. The most eye-catching animal is the Flying Squirrel. During the daytime, it hides itself but after the sun sets it can be seen flying form one tree to the other. The best time to observe the activities of the flying squirrel is during the spring months, between February and March. During this time, the squirrels can be spotted easily on the leafless trees that shed their leaves. Other resident animals found in the Sitamata sanctuary are leopard, fox, hyena, porcupine, jackal, wild bear, jungle cat, four - horned antelope, spotted deer and Nilgai. The visitors can stay overnight at the Arampura Forest Guest House inside the sanctuary.
Sightseeing Nearby
Udaipur is at a distance of 108 kilometres from the Sitamata sanctuary. See the impressive forts and palaces, gardens, museums and temples located in Udaipur city.
Travel Details (Mandatory)
Get a free quote