Desert National Park, Jaisalmer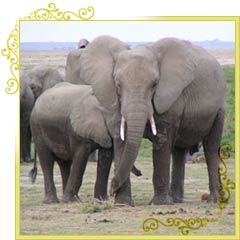 Location : Jaisalmer, Rajasthan
Best Time To Visit : November to March
Highlights : Great Indian Bustard, The Thar Desert Ecosystem
Desert National Park is an excellent example of ecosystem and varied wildlife existing amidst the Thar Desert. In this vast ocean of sands near Jaisalmer lies the Desert National Park. Being one of the largest national parks in India, it covers an area of approximately 3162 square kilometres.
Sloppy sand dunes constitute about 20% of the park. Craggy rocks and fixed dunes dominate the land and make the park the most suitable habitat for the chinkara. Yet another animal commonly seen in the Desert National Park is the blackbuck. Wolf, desert fox, Bengal fox and jungle cat are the other notable inhabitants of this park.
Sudashri is a forest post situated inside the park. It is the best place for observing the diverse fauna that exists in the Desert National Park and offers suitable conditions for taking outstanding photographs. Around the Sudashri water hole, the visitors can see five or six Bustards at any given time.
Bird life in the park is simply spectacular! This makes it a must-visit for the bird lovers. The common ones include bee-eaters, sand grouse, larks, partridges and shrikes. Demoiselle crane and houbara are migrant birds. The birds of prey include tawny and steppe eagles, kestrels, falcons and honey buzzards. The greatest attraction of this park is the Great Indian Bustard. It is a tall and heavy bird which is now rarely seen in India.

Sightseeing Nearby

Jodhpur is the nearest city. It is located at a distance of 40 kilometres from the Desert National Park. The city has several forts that are a great crowd puller. During your visit to the park, do not miss the opportunity to see the architectural marvels like Mehrangarh Fort and Umaid Bhawan Palace in Jodhpur City.
Travel Details (Mandatory)
Get a free quote