Ghanerao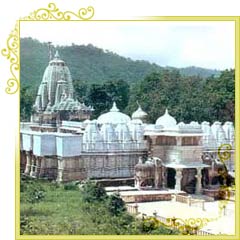 Ghanerao is known for its well preserved heritage and diverse wildlife. This small tranquil village is situated in the Pali district of Rajasthan. An array of exquisite temples and marble archways are the highlights of this village. There are several Hindu and Jain temples built here.
Inside this small village there are about 11 Jain temples. Some of these temples are very old constructions. In addition to these, other important temples are Murlidhai, Laxmi Narainji, and Chabhiya Temples. On the outskirts of this village is situated a temple dedicated to Lord Mahadev. Yet another must-see is the massive statue erected at the Temple of Gajanand.

The airport at Udaipur is the nearest airport which is at a distance of 110 kilometres from Ghanerao village. Falna is the nearest railhead that connects Ghanerao to the other cities of Rajasthan. This railhead in about 30 kilometres ahead of Ghanerao. A navigable network of roads connects Ghanerao to the other places in the state.
Travel Details (Mandatory)
Get a free quote