Mount Abu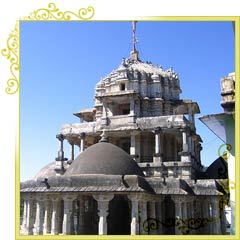 Nestled in the lush terrain of the Aravalis, Mount Abu is the only hill station in the barren desert State of Rajasthan. This hill station in Rajasthan enjoys a cool climate all through the year. The landscape is dominated by rich flora that includes flowering shrubs and coniferous forests. In the olden days, Mount Abu was also home to many saints.
Mount Abu is famous for its cliffy rocks, quiet lakes, picturesque regions and lovely climate. The Summer Festival held each year in Mount Abu attracts a number of tourists from India and abroad. The festival continues for three days. The festive mood gets exhilarated with folk dances like Gair, Ghoomar and Daph that fascinate the travelers with their grace. The festival enables the visitors to peep closely into the culture of the tribes of Rajasthan. The colorful attires of the Rajasthani men and women add to the glory of the festival. Apart from the folk dances, other events including the boat race are also held on the Nakki Lake. Mount Abu is also a major pilgrimage centre for Jains, due to its world famous Dilwara temples. Mount Abu is simply a to-die-for destination!
Reaching There
Udaipur, 185 kilometers off Mount Abu, is the nearest airport. By road, Mount Abu is connected to all the major cities through regular buses and taxis. The nearest railway station from Mount Abu is 29 kilometers away from it. In order to reach Mount Abu from the station, buses and taxis are available.
Travel Details (Mandatory)
Get a free quote